HD VideoWall Display Rentals
Our newest line of rental inventory
One of the common Videowall Rentals configurations is 3 x 3.
Videowall Rentals with a 3 x 3 configuration consist of three 48 inch high definition video displays across, and three down; for a total of nine televisions. They can display photos, video files, video advertisements, photos, video signage information or anything you choose.
When using a video wall, remember you can use almost any source for video content.
(Laptop, USB Jumpdrive, DVD Player, Live Camera, etc.)
However, remember the most important ingredient is the content itself. Even if you are using a Videowall for random background video images, you should have a focus and direction when choosing your video content. When selecting and arranging your video content, ensure it falls in line with your direction and focus. For example, if you choose to use a videowall to promote a Pharmaceutical, only select footage or images relating to Pharmaceuticals, medicine or the targeted patient demographic.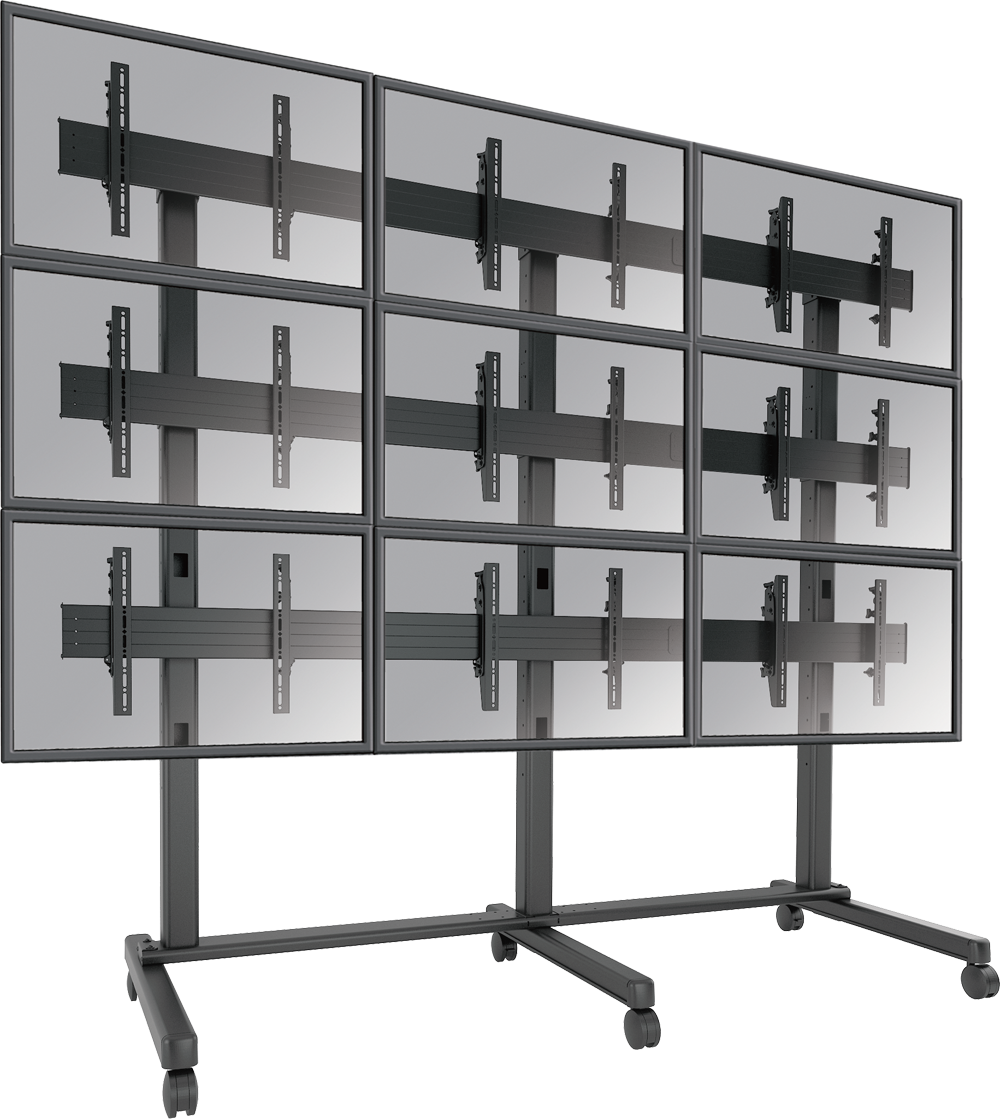 Our videowall display stands are made by the Chief Mounts Manufacturing company, and are mobile. They are equipped with heavy duty, lockable casters. When the casters are unlocked the stand moves freely and easily.
When building and setting up a 3×3 videowall configuration on a mobile stand it is important to install the video displays in order. The order allows for quicker alignment of all 9 displays. It also counterbalances the installation to ensure safety.
We have HD videowall displays available for rental in Philadelphia, New Jersey, New York, Delaware and any of the surrounding areas.
For information on national rentals please call Bruce – 800-695-5943.
Take a look at our photos at the link below:
Take a look at our videos at the Youtube link below:
Facebook: www.facebook.com/AVRentals/
LinkedIn: www.linkedin.com/in/audiovideo/
Blogger: Video Walls, Who Needs Them?